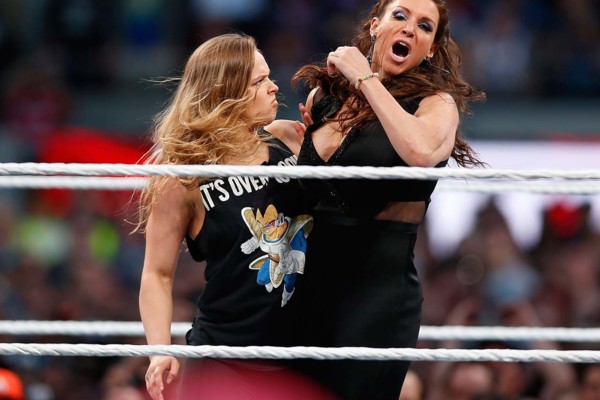 Roman Reigns will win the Royal Rumble.
It's almost worth saying it now just to get it out the way, because it's barely even a prediction. It bears repeating though, because many have allowed themselves to believe otherwise. Daniel Bryan inexplicably becoming a bookies favourite, surprises and debuts that are almost locked in, and even the mad speculation that 'The Big Dog' won't even enter due to not yet finding a spot on WWE.com's match graphic shouldn't raise hopes.
Raw 25 being a dumpster fire bigger than the dumpster Shane McMahon literally set on fire during his 2003 feud with Kane was a timely reminder of the f*cks Vince McMahon doesn't give about wish fulfilment. His Alpha Entertainment press conference should highlight how few he gives about the very notion of common sense.
This is not a doomsday scenario though, nor should it dampen enthusiasm for what has the potential to be a very good show indeed. The undercard is more concise without the coma-inducing Bobby Roode/Jinder Mahal United States Title match or the latest Enzo Amore Cruiserweight punchline. Propped up by two decent Title matches, there's no other way for the Raw and SmackDown Live! Tag Title match to be other than exceptional, and with Royal Rumble contests for the boys and girls, the event almost guarantees a blur of excitement mirroring Curt Hawkins' rapid run through the famous battle royal.
But Roman Reigns will win. Roman Reigns will win the Royal Rumble.